Registration for the 2022 Pacific Water Conference is now open!
Click here to register on Pheedloop!
For conference rates and deadlines, click here or see below.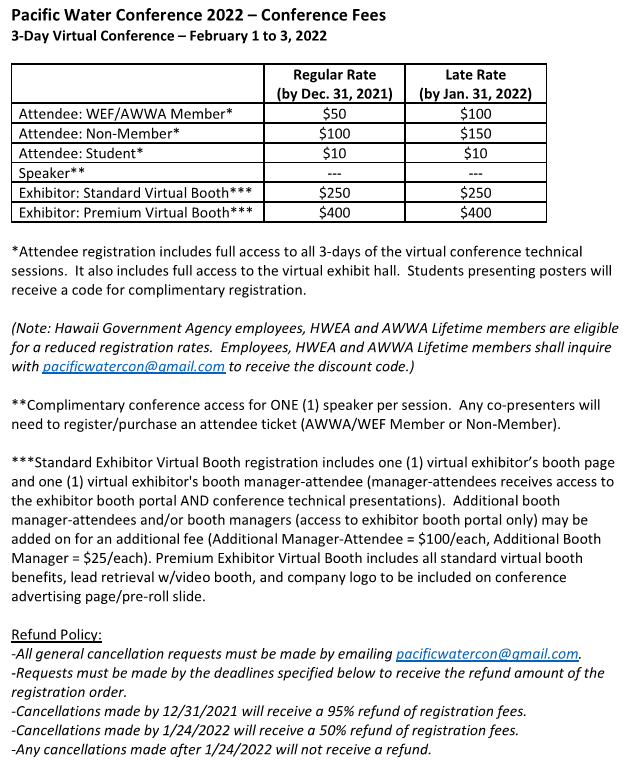 Note: Hawaii Government Agency employees and HWEA and AWWA Lifetime members are eligible for a reduced registration rates. Employees inquire with pacificwatercon@gmail.com to receive the discount code.